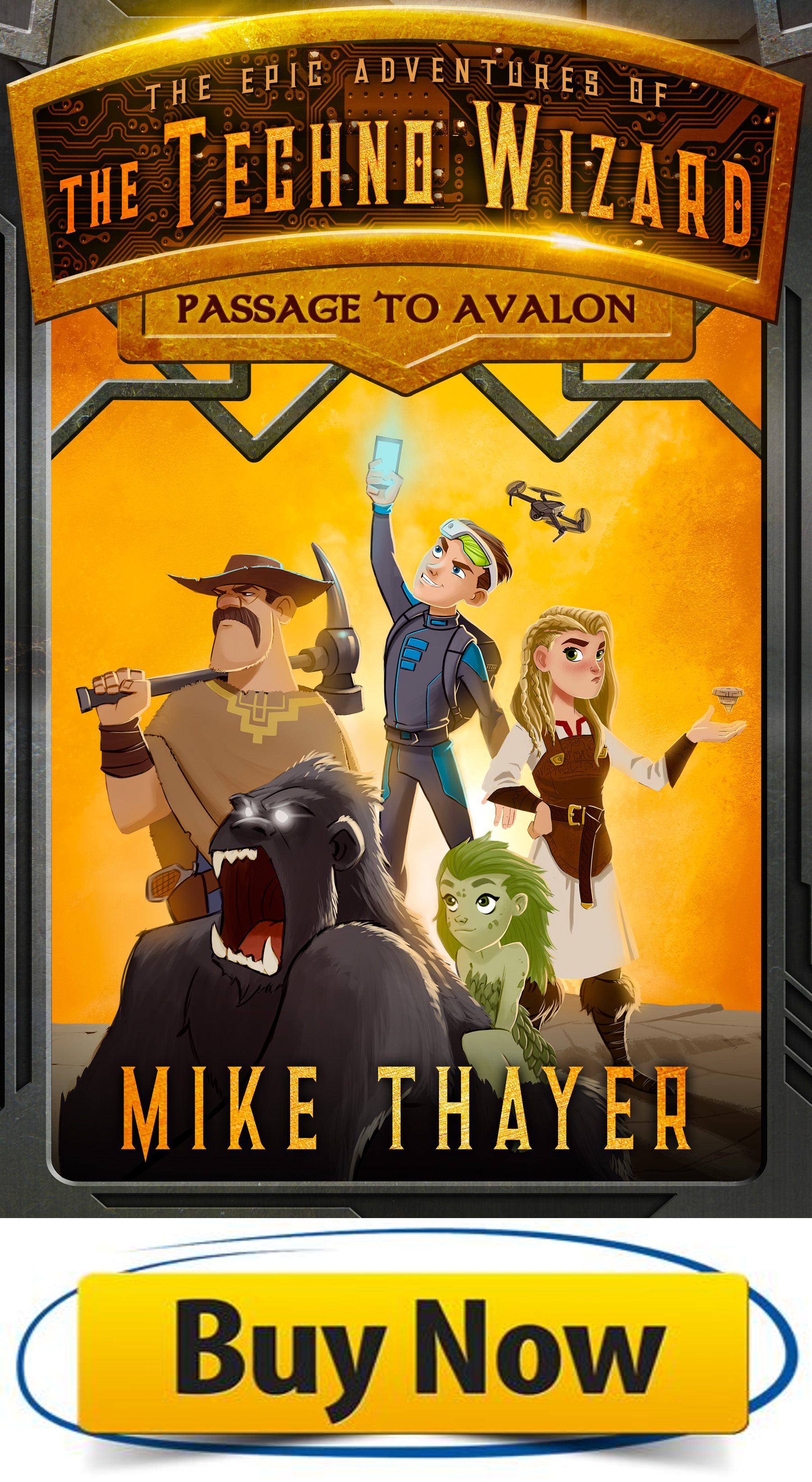 When an earthquake hits his hometown of Bozeman, Montana, 13-year-old Sam Shelton gets inexplicably transported to Avalon, a strange world filled with the magical force of aether. Sam soon discovers that in addition to having intermittent cell signal back to Earth, he is also immune to magical effects of aether to the point that he deletes the stuff on contact. This phenomenon poses something of a major concern for the Emperor of Avalon, a tyrant who has dedicated his life to amassing more aether than all his subjects combined.

While trying to find a way back home, Sam learns that his best hope lies with meeting the emperor head on, and draining the tyrant of his power. To do that, Sam will need to band together with a medieval cowboy, a young aether prodigy, and a curious dryad, all while using his whole bag of technological tricks...and posting about it on social media, of course.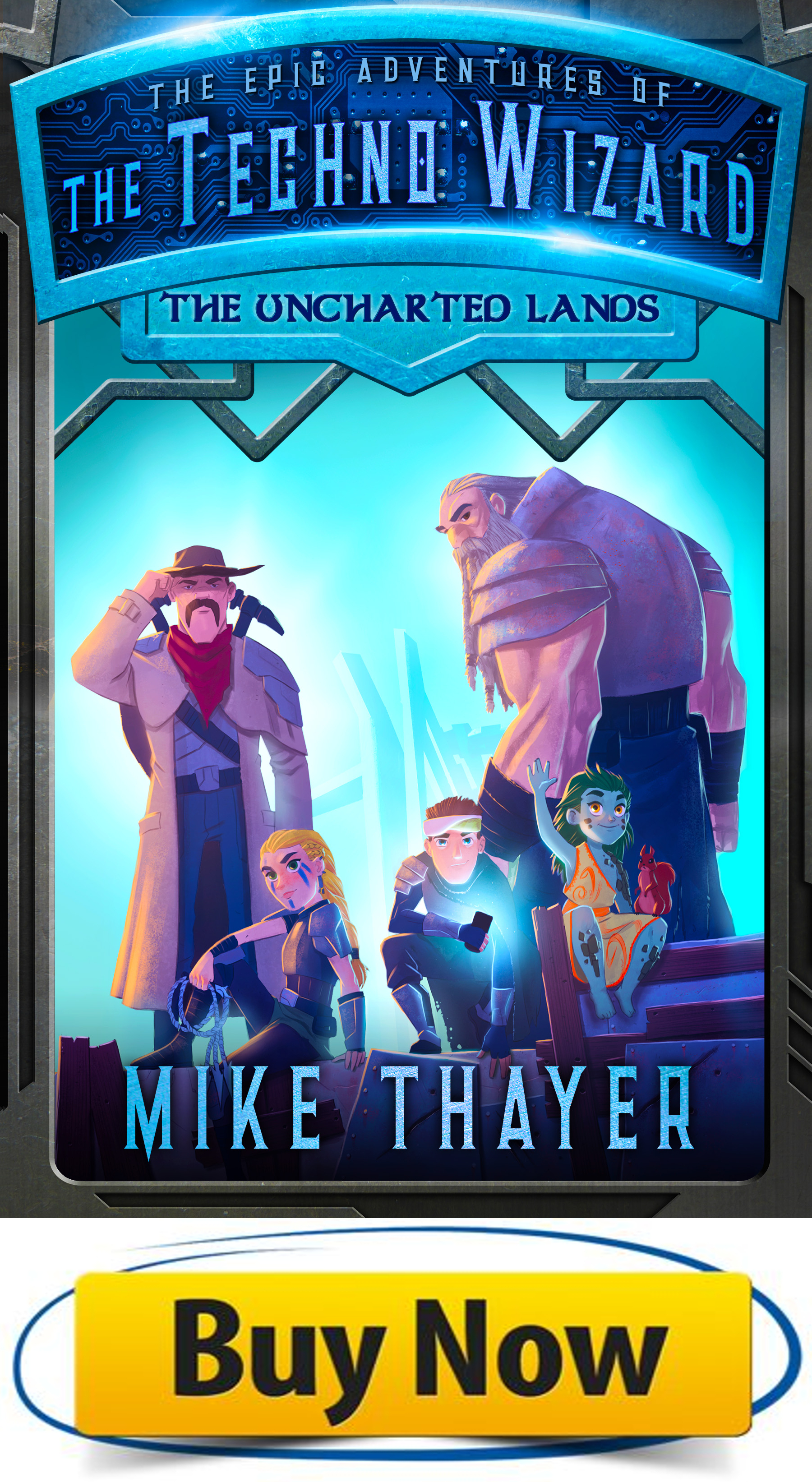 Rebellion against the Emperor of Avalon grows as rumors spread of the Collector's defeat at the hands of the Techno Wizard. Sam Shelton and his friends now seek powerful new allies as they travel to the Great Rampart of the Uncharted Lands – a towering, armored wall built for a single purpose: to keep the citizens of the Wildland Kingdom on one side and the foulest monsters in all of Avalon on the other.
Something, however, is not right in the Uncharted Lands. The attacks on the wall grow fiercer, more frequent, more coordinated and Sam's drone catches a glimpse of an evil long-forgotten.
Can Sam and his friends convince the Queen of the Wildland Kingdom to fight the emperor or does a slumbering threat pose an even greater risk?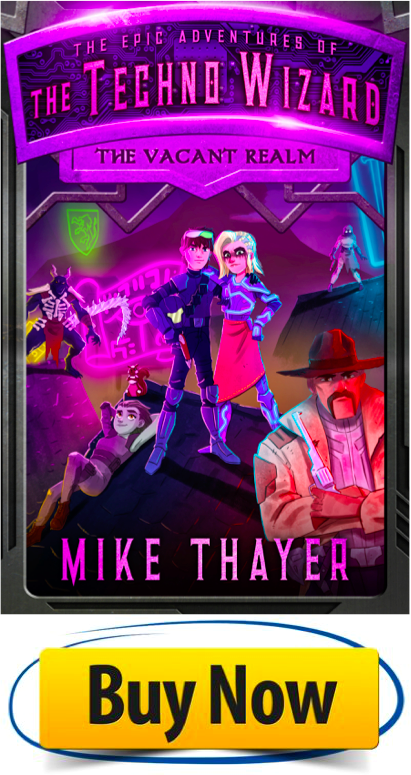 When Sam Shelton appeared in Avalon nearly a year ago, it was fate that joined him together with Willow, Cornelius, and Roanna. They've since toppled unbeatable generals, bested champions in combat, and fought back hordes of terrifying monsters. The Mavericks had the emperor on his heels, or so they thought.
The wizard-emperor of Avalon has retaliated and toils away on his secret plan from the bowels of his mountain stronghold. As Sam and his group journey northward to test their wits and skills against the famed Trials of Olen, both old and new demons threaten to pull the group apart from the inside. Can Sam keep the group together and claim Olen's fabled prize or is the emperor one step ahead? Will Sam ever find the location of the Gate Minder's Key? Find out that and more in The Vacant Realm!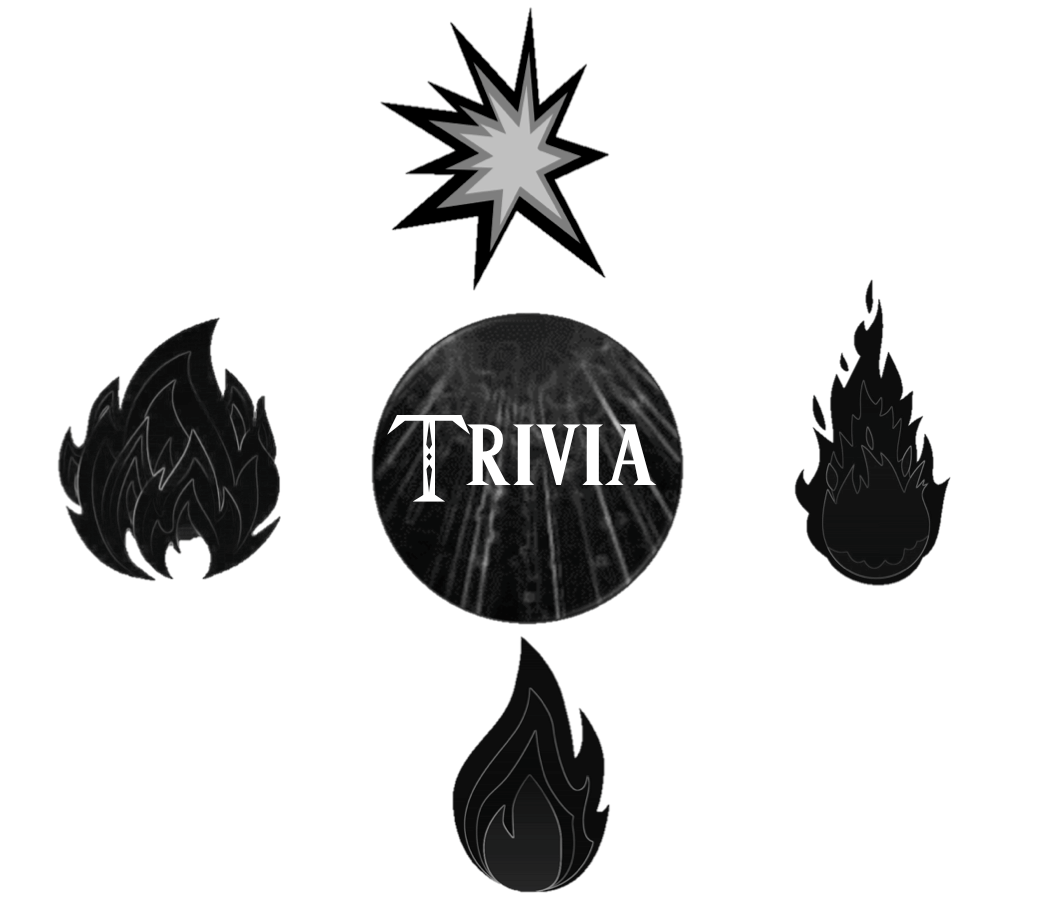 Click on the picture and try these 5 trivia quizzes to test your knowledge! No one has gotten higher than 40/50 overall and 6/10 on the final Eternal tier quiz. See how you stack up!